Podcast: Play in new window | Download
Subscribe: Apple Podcasts | Android | RSS | More
"I have an extensive scat porn folder!"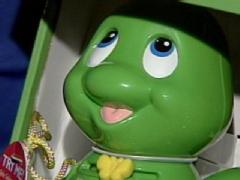 Welcome to the ninth episode of the jamhole. I broke my promise, i'm a dick, and fuck me. Anyways, listen up as we get all up in some real human blood sausages, discuss cannibalism, stick a cussing caterpillar toy in our jamhole's, and much much more. Now stop reading this and start listening, and while your listening, go give us a vote on podcast alley. Remember, everytime you vote for the jamhole on podcast alley, god kills an aids patient. So basically if you vote for the jamhole on podcast alley, you will help stop the spread of aids. Fact!
Click here to vote for the jamhole on podcast alley!! This helps us get new listeners. Very important.
Come be our fake fuck friend on myspace by clicking here. Got something to say, send us a myspace message or an email!
Check out mass bloodshed on myspace!
Subscribe by pasting this: http://thejamhole.com/?feed=podcast into your itunes or podcast listening software, or click here to subscribe to us via itunes! Thats right bitches, we're on Itunes!
Send all your questions, comments, and anything else to info@thejamhole.com
JAMMIN!!!