Click the album art to download the FREE 8 track .zip of Mat Lee's The Blame EP. See below for a track list, and to download individual tracks. Click each track to stream it from the site, or right click and save as to download to your computer. You can also get it on Bandcamp.
If you the music, toss a few bucks my way so I can afford to make more. Thanks Internet!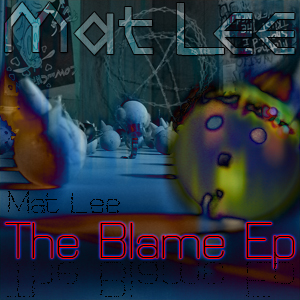 2 – Blah Blah Blah
3 – Moving to Sweden
5 – Get a Glimpse
6 – I'm Down
7 – Sleep
8 – If You Only Knew feat. Amy
Produced by Mat Lee
Album Art by Mat Lee
Beats by Metty the DertMerchant
Released on December 1, 2012
For the older stuff, check out the menu, or hit these links.