Click the album art to download the FREE 15 track .zip of Mat Lee's Escape Goats. See below for a track list, and to download individual tracks. Click each track to stream it from the site, or right click and save as to download to your computer. You can also stream the set on Soundcloud or get it on Bandcamp.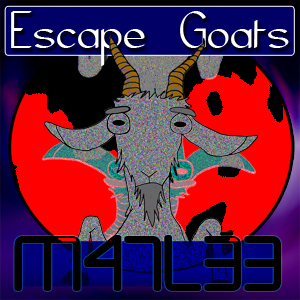 00 – Intro
1 –The Hero
2 – Soft Cloud
3 – It's Me Again
4 – How Them G's Act (Prelude)
5 – How Them G's Act
6 – Open Your Eyes feat. Lyrickal
8 – Smoking Weed feat. Lyrickal
9 – Bubble Bursting
10 – Face Tomorrow
11 – The Horror
12 – Zombie Apocalypse
13 – Exorcism (Interlude)
14 – Exorcism
15 – That's Life
Produced by Ev-G
Lyrics and Rapping by Mat Lee
Album Art by K.W. and Mat Lee
Released on December 1, 2012
For the older stuff, check out the menu, or hit these links.