Download the Palici: Chthonic Chronicles on YouTube Music, Soundcloud, Bandcamp, CD Baby, iTunes , and Amazon.
You can also find more links and listen to the album on HearNow.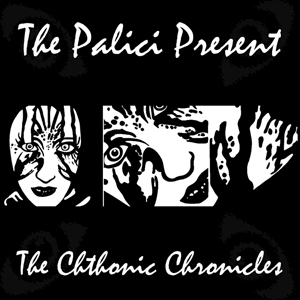 01 – Breaking Behaviors Feat. Puffer
02 – Ladies and Gentlemen
03 – Ghosts in the Ether
04 – Remedia Amoria Feat. Saylor
05 – Star Scanning Feat. Black Mat
06 – Abandon Ship
07 – Amnesia
08 – Marcnado
Produced by Marc Lee aka 12hythm
Lyrics by Mat Lee
Album Art by Ben Wilson
Released on October 22, 2014
For more music, check out the menu, or hit these links.