Thanking you for supporting the Jamhole. We provide the "content" free to you, but at quite a bit of expense to me, so every little bit you send helps tremendously. Remember, a dollar is just a dollar, but when a few thousand of you each send a dollar, that's huge.

We have produced over 600 episodes, 300 videos, hip hop albums, cool interviews, pictures, and interesting posts to read, all for FREE. Not to mention more drama than a Sunday evening on the Oxygen network. What is this "entertainment" worth to you?
Send us monetary appreciation via Cash App by scanning the QR code below or to $thejamhole on the app.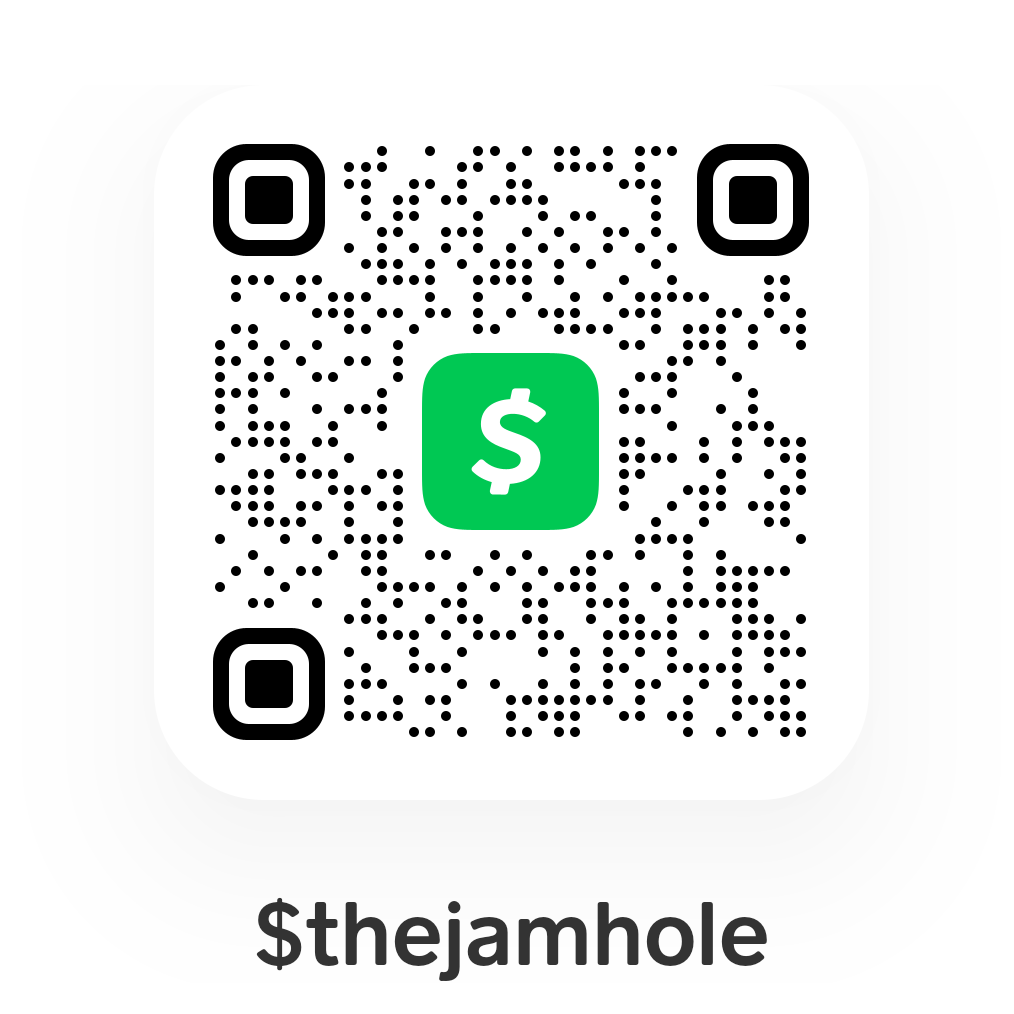 We also accept Bitcoins! The address is 3C2WsEEyuM94ZkDbTSwkPmB3GDG4ELD7KN
Or you can scan the QR below.