This was our very first live audience show, and it was a great time. Thanks to everyone that came out, we had a great time!
Check out the trailer then watch the full show.
Check out the pics from the live show below.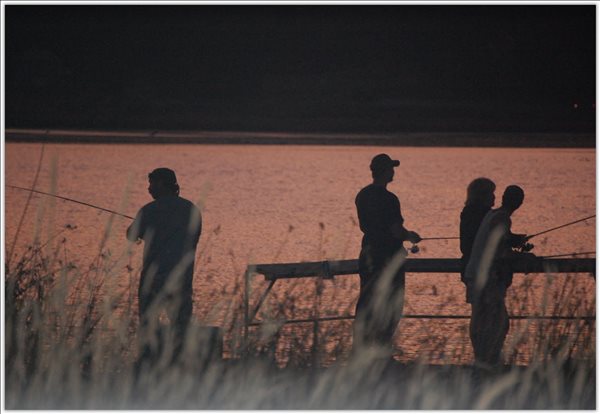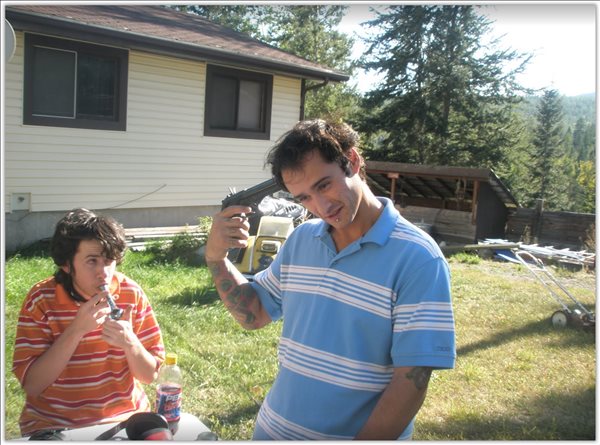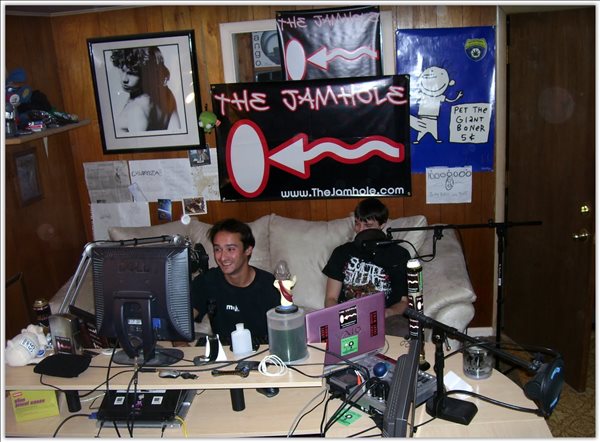 Special thanks to Anna's Italian Grille for letting us do whatever the fuck we wanted, and for feeding Mat for the past three years of his life. Please don't go out of business. Also thanks to Mat's current boss for the Sony HD handycam, and to Odie for the MiniDV. Thanks to Ron from Sticks and Picks for letting us use such an awesome sound system.
Thanks to everyone we brought up on stage and put on the spot, you were all fantastic sports. Thanks to everyone that has ever donated to The Jamhole, you all really keep the show going. Thanks to everyone's mothers and fathers for making such awesome people.
Thanks to Brayden for putting up with over 100 episodes, and thanks to Danni for putting up with everything else. Thanks to disgusting medical conditions, and to people in the world who do stupid retarded shit for us to make fun of.
Thanks to all religions of the world for being so ridiculously silly. Thanks to Keith and The Girl, and Tim Henson, for being the pioneers of this podcast game. You guys paved the way! Thanks to German Bob for being more OCD with design than I am, and for making such awesome stickers and logos for us. But above all, thanks to everyone who has supported The Jamhole for over 250 episodes.
Who: The Jamhole (Mat, Danni, Brayden, Etc…)
What: Live audience comedy talk show celebrating our 250th episode. This will be filmed. Then Saturday we will go up to either Ashley lake, McGregor Lake, or Bitterroot Lake for some out in the woods camping fun. We will pick the destination depending on where everyone wants to go.
When: Friday September 25th 2009 to Sunday September 27th. Live audience show starts at 10:00 pm Come a couple hours early if you want to sit and have dinner. You can see the menu online at www.annasnewyork.com
Where: Anna's Italian Grille 1330 Highway 2 West (directly across from Fat Boys bar) See the map.
We will have food and alcohol. Must be 21 or older to drink. Admission is free, but donations are graciously accepted. The airport you want to fly into is FCA (Glacier Park International Airport) or, if you want to drive 120 miles to Kalispell, you can fly into the Missoula Airport. Bring your folf discs, camping stuff, and we are gonna have a blast.