Podcast: Play in new window | Download
Subscribe: Apple Podcasts | Google Podcasts | Spotify | RSS | Subscribe to the Jamhole
"I feel like this is Looney Toons shit."
Today our heroes are stuck in what appears to be some sort of infinite quantum feedback loop simulation. Each time we try to decipher the realness of a particular event, the more suspect it becomes. It's just science. Stay safe out there Jamholians!
I try not to remember much of anything, so if we already talked about this, my apologies, but you can now get some fun NFTs we made up on Talis over on the Terra blockchain. Don't know what any of that means? Doesn't matter. Neither do we.
Shout out to our longest listener MDS for digging through like a thousand pictures to find these gems. This is history right here. Gross, smelly, history…
We found the perfect squatter house. Are you familiar with the White House?
When the real world meets the meta and vomits a weird synchronicity all over our faces. Remember, admins will never DM you.
You really can't make this stuff up. Please stop hiring acme movers to move your hazardous waste. Spill me once, shame on you, spill me twice, now you have arms growing out of your head.
How do you feel about super yachts? Google has been on a kick lately of showing me things it knows are super dope but that I'll never get to experience. Thanks Googs!
Turns out country living isn't as dope as people thought it would be. It's fun watching people learn about how hard life can actually get.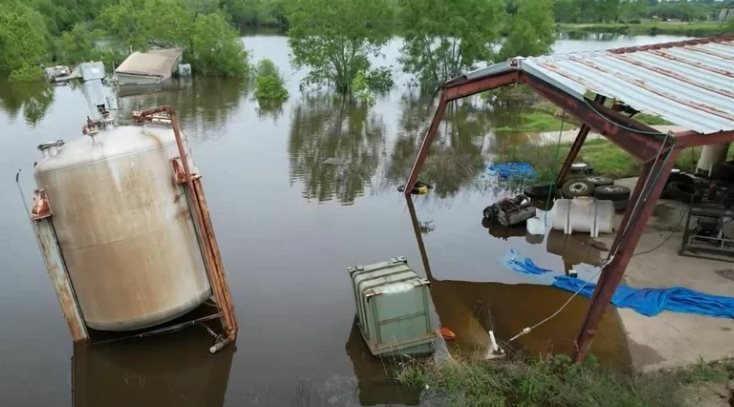 If you want the sinkhole to stop growing, you have to stop feeding it, and then make the appropriate sacrifices.
If you accidentally shot yourself, would you take the blame or say the gun just "went off?" Inquiring minds at SIG Sauer want to know.
---
If you get cold, be sure to wrap up in some nice fresh Jamhole merch. We have hoodies, beanies, and some t-shirts.
We've got a Telegram channel for the Jamhole! Come hang out and say hi. This is where the live shows are happening now when they happen.
You can follow Mat on Instagram here for the latest bars on Bar Keepers, and random pictures.
Follow the Jamhole on Twitter so you know when the show goes live and new episodes are published.
You can follow BJ here on Instagram. Ben also has an IG, which you can find here.
Check out my latest album Project Survival everywhere music is streamed or sold.
You can find the Jamhole on Spotify, TuneIN, Stitcher, Apple, and Google podcasts.