Podcast: Play in new window | Download
Subscribe: Apple Podcasts | Google Podcasts | Spotify | RSS | More
"Are you done talking about cocks?"
The Jamhole number six hundred and twenty six. Right here, right now breaking all the style guide rules. Why? Just because we can. Winter has made itself known and in our never ending battle to stay warm, there's one thing you can count on. New episodes of the Jamhole to make you laugh, cry, and say to yourself, why the fuck am I listening to this… And now, here's some show notes. Thanks for being awesome. Did I mention we're moving the studio? That's right, sometime before the new year, we'll be moving to our brand new place! If you want to pitch in to our movin on up fund, send some cash to my Gmail address, or hit up the Jamhole donate page. We also accept BitCoin. The QR code is on the donate page.
What's been going on since the last episode? Thanksgiving, Black Friday, some lovely days off. Puffer got his African American Friday on, and I'll be the first to say, don't believe the hype. It was no where near as violent as the stores would like you to think.
If you hang out on Google+, check out the hashtag #myweathertoday. The Jamhole also has a Google+ community.
Before going out to partake in Black Friday, you should be armed with information. Know your Black Friday Death Count, with this helpful site. You should also check out the Wiki page for Black Friday. Get in the know. The know know.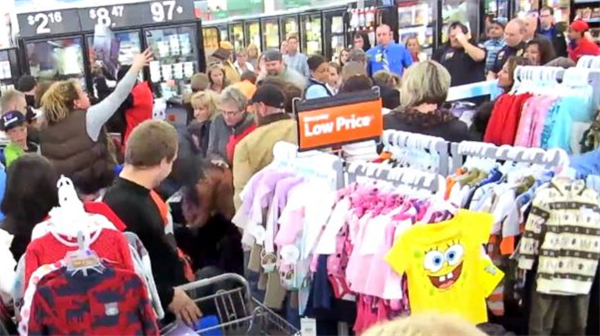 Let's get into some faux Black Friday news. This one comes to us compliments of my girlfriend, who thought it was a real news story. The sad thing is, this totally makes sense. I can completely see this actually happening in real life.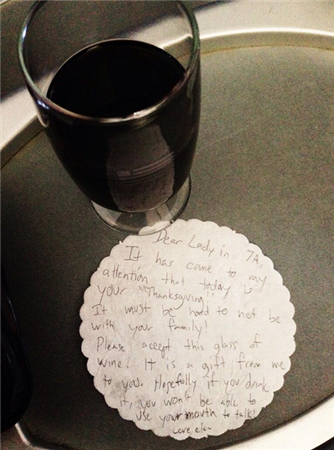 Speaking of awesome holiday hoaxes, check out this annoying airline passenger and the notes she got passed… Or would have been passed, had this been a real thing. Of course just like the last article, I can totally see this going down in real life.
Are you ashamed of your little pecker? Well you shouldn't be, because, according to this study, only one man in 100 reaches beyond the five to seven inch average. See, everyone thinks their cockus minimus is actually a cockus maximus. Stop lying. Plus, chances are, the average woman is going to run the other way screaming if you come anywhere near her with anything over seven inches.
Speaking of cocks, we have this article from Time giving us a list of all 50 states, ordered by penis size. See, you learn something every day. Nice work North Dakota, and not so nice work Mississippi.
Did you know the adult film industry doesn't really pay as much as you might think. First of all, let's talk about how much we think porn stars get paid. Puffer actually knows a bit about this topic. Weird right? I'm guessing if you do some internet research, you might come across some footage of Puffer taking the cock. Just saying…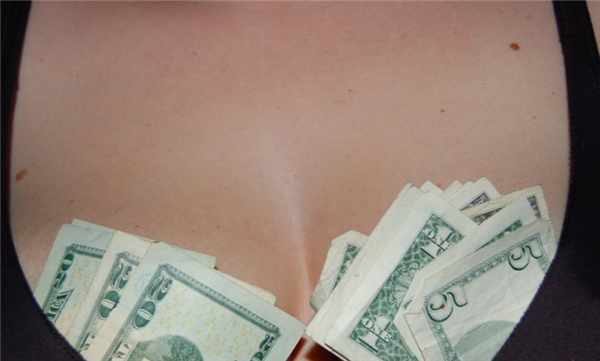 This inevitably turns into a discussion about how much it would take you in cold hard cash to take a shot in the mouth. How much would you need?
This is why you don't use your vagina to hide glass meth pipes. It might just end up shattering inside your gross pussy.
Of course you wouldn't just give away money like this because you are a good person. You are in the middle of a divorce, and if you can't keep the money, she can't either. Lucky for all the people who just so happened to be at the right place, right time.
The power of zombies. These football fans actually registered on nearby seismometer every time the Seahawks scored a touchdown. I know right, it's sports, and who gives a shit. But I found the sheer force of the crowd sort of interesting.
In keeping with the modern times of war and terrorism, NORAD has given Santa a fighter jet escort. Because you know, kids need more indoctrination. War good, everything else bad.
If you like hearing us talk about Android, check out Attack of the Androids, our weekly Android podcast.
I also make hip hop in my spare time. Get your copy of The Blame EP and Escape Goats. Find them free here on the music page along with the Rap Music Project and the Book of Matthew, or on SoundCloud. But if you want to actually pay for the music, you can donate some cash via Paypal, Gmail me money, or check them out on Google Play. They are also available to Google Play Music All Access subscribers. We also have a QR code on the sidebar that will take you directly to my Google Play page.
Thank you so much for listening. Please take a minute to write us a review on iTunes, and interact with us during the week on your favorite social network. Join the Jamhole Google+ Community and submit stories for the show! You can also leave us a message at 406.204.4687.