Podcast: Play in new window | Download
Subscribe: Apple Podcasts | Google Podcasts | Spotify | RSS | More
"I'm curious about your mental history now."
It feels like it's been so long, but it's really only been a couple of months. The end of June was the last episode, and here we are back with another one at the end of August. It's good to check in with the world every now and again. I'm sure you would agree. You're very agreeable, and that's the way we like you. New music coming, the seasons are changing, leaves dying as the cold grips their stems, snapping off and falling to their final resting place with the smallest brush of wind. They line the yard like a blanket of decay, waiting for someone to rake them up. Hopefully not me, but if it is me, then say la vie. The view is always wonderful, and we're definitely looking forward to this winter. Enjoy the show.
As you might have heard, Justin.tv is gone, so we're going to use hangouts for the live shows, when we do them. Scroll down and see the live embed at the bottom of this page, or check it out here. You should probably subscribe to the Jamhole YouTube channel where the live shows will be, and also the Google+ page it's connected to.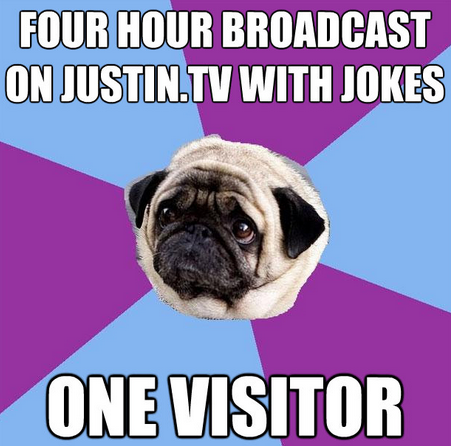 We're also using freenode.net on IRC for the chat room. #AOTA and #thejamhole are the channels.
Get to know BJ. Getting to know you, getting to know all about you.
If you would like to buy a jeep, please come get this fucking thing out of our yard. $400 and it's all yours. Buy it now and get a free beta fish.
Contrary to popular belief, not all Canadians are nice. Especially when they come to America.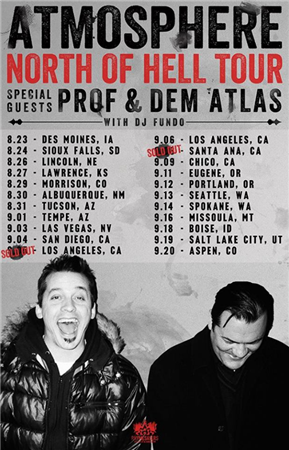 We're going to see Atmosphere in Missoula Montana September 16th. Get your tickets and meet us there! Click here for the Facebook event page.
Then make sure to get your hippie festival clothes dusted off and join us in Tonasket Washington October 3rd through the 6th for the Barter Faire. It's going to be awesome. Here's their Facebook group.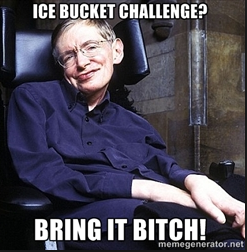 The ice bucket challenge has been defeated by none other than Stephen Hawking, the inventor of ALS. Well, he didn't take it, but he did get his relatives to take it. Only a few more to go and I think you might actually throw enough money at this disease to get rid of it. Or maybe send it on a vacation to a place without water.
While we are out hippie watching, we should definitely make sure to have our guide. The Jaded reviews guide to Hippie Watching in North America.
If you use Facebook, pick up chicks and dudes the classy way, with Tinder. I can't speak from personal experience, but I have a roommate that seems to like it.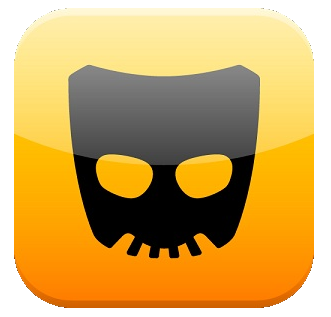 If you are into dudes and your a dude, or chicks and you are a chick, then you probably use Grindr. You should definitely make sure everyone is the legal age of consent before getting it on. If you have to ask, the answer is probably no. There's a huge difference between 13 and 18.
Did you know if you get a beer after you crash or get pulled over, you can actually fuck up the whole investigation. Let's play a game, it's called how drunk are you?
When you are high on meth, what else are you going to do? Damn, is it really super hot in here or is it just me being high on meth guys?
The summer is nice and so are skirts, but watch out ladies. If a guy drops something next to you while you are wearing a skirt, and he pulls out his cell phone as he bends down to pick it up, your upskirt is probably going to be on the internet. And then she showed me what twerking was.
Apparently I like to get blowjobs in my sleep. This is news to me, but I'll definitely have to explore this more. I guess its better than snoring.
Also it's not called Twittering, it's called Tweeting. Which sounds equally stupid.
Thanks for listening. Be sure to keep up with us throughout the week on Twitter, Facebook, and our Google+ community. If any of these shows have made you laugh, hit up the donate page and send us your spare change.
Check out the live hangout video below. When we do live shows, it will be through hangouts from now on. Make sure to add the Jamhole to your Google+ circles and subscribe to the new channel on YouTube. Thanks for checking out the show.